Savory Browser Extension
Save any page on the web to Savory. Read it later at your own time.
Save into Savory with one click
Add tags without leaving the page.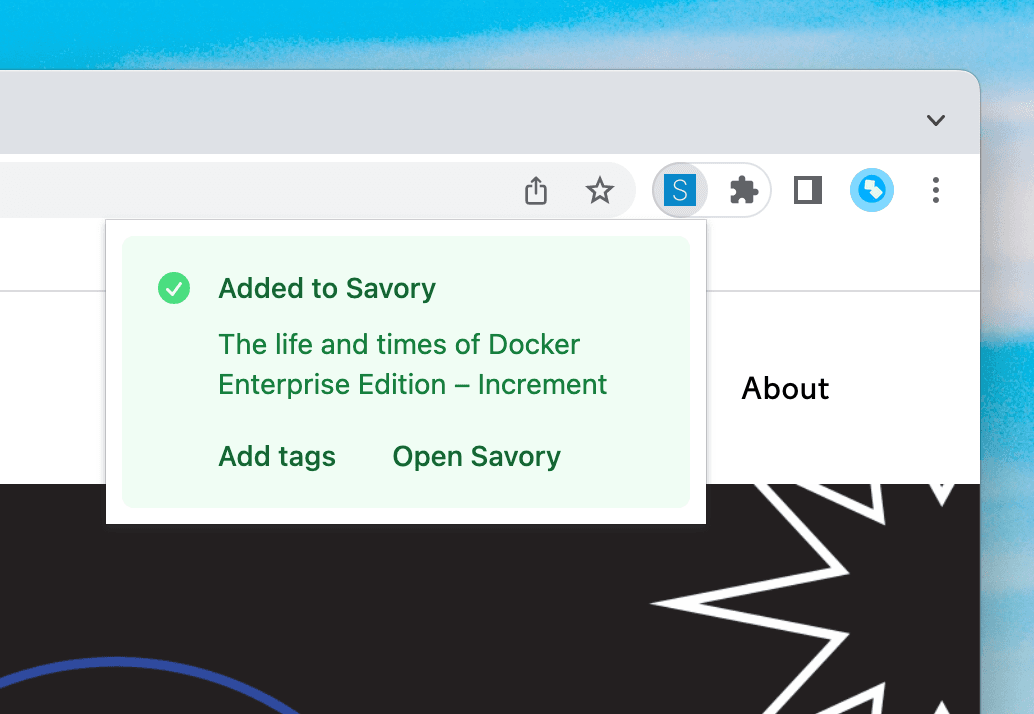 Save it with one click
Just click the Savory logo to save any page you're on.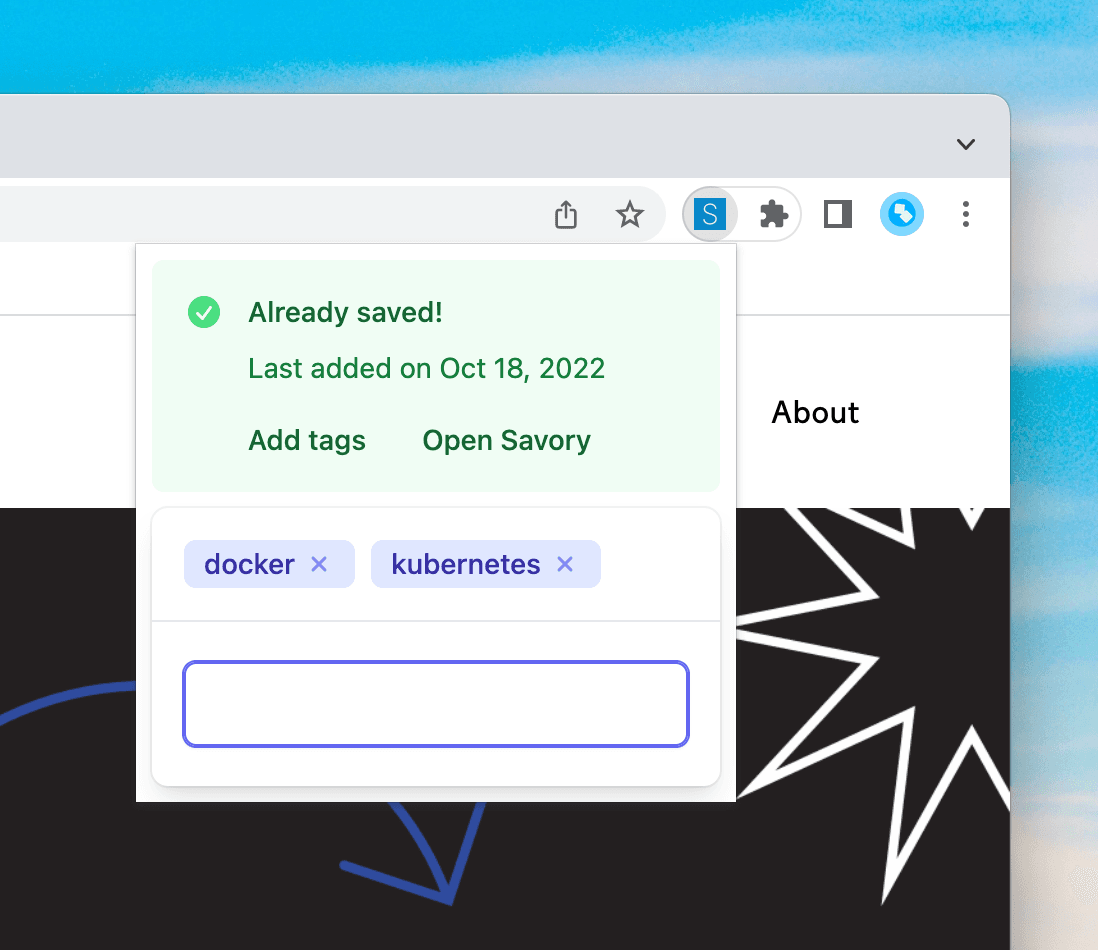 Stay organized
Add tags for future reference.